Bella Should Have Dumped Edward... Wait, what!?
Movie: Exclusive Interviews
Here you will find all of the exclusive interviews BellaAndEdward.com has done with the cast of "Twilight." Please remember that these are found on BellaAndEdward.com only, if you wish to quote any part of it, please give proper credit! These are sorted chronologically, with most recent at the top. Enjoy!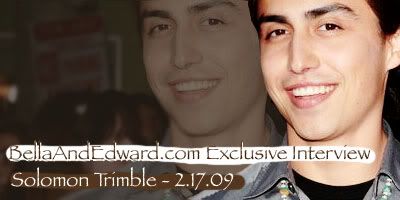 Solomon Trimble - February 17, 2009
Michael Welch - July 15, 2008
Christian Serratos - June 26, 2008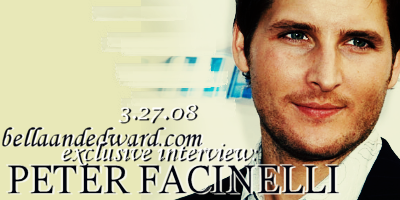 Peter Facinelli - March 27, 2008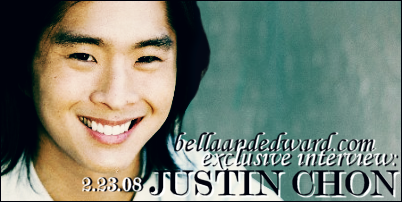 Justin Chon - February 23, 2008