Bella Should Have Dumped Edward... Wait, what!?
Graphics: Doorhangers
Print out these doorhangers and use them for your room! Please do not redistribute on your site. Click the thumbnail for the larger version.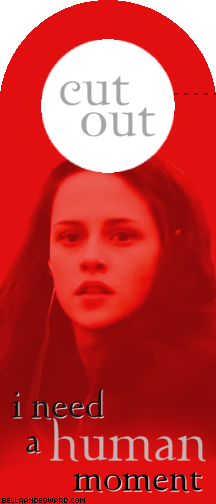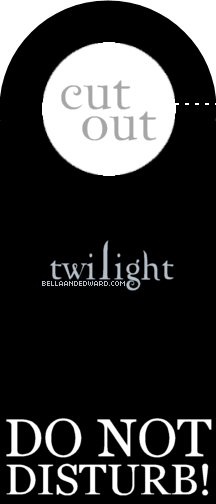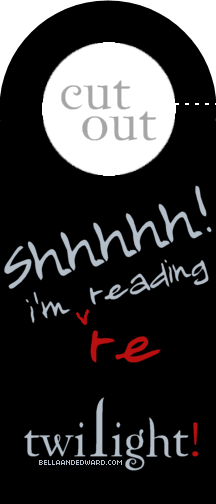 Instructions
:
Click on a thumbnail for the full version of the doorhanger.
Right click and save to your computer.
Open the doorhanger up in a graphics program and print it out.
Back it on posterboard or card stock (optional)
Cut out the doorhanger.
Cut out the white circle in the middle and cut along the dotted line.
Hang it on your door!